Let Us Train Your Team!
Our Corporate Employee Training programs have been proven to equip staff with capacity building skills to empower and boost staff performance, synergy and workplace cohesion.
Every successful organization has two things going for them with regard to their employee teams; they are efficient as well as collaborative when solving work-related problems. There's no one who understands the Kenyan work environment better than Smart Skills Trainers ltd. We know why corporates should do team building in Kenya
Smart Skills Trainers is a Kenyan based team building and corporate training consultancy firm provides team building activities that better, even already strong, employee teams. At Smart Skills Trainers, we provide corporate team building activities that are aimed at improving communication, morale, motivation, productivity and helping new employees bond with the rest of the team. These team building activities in Kenya also help employees discover their strengths and weaknesses.
Our fun and engaging team building activities include:
Corporate Fun days
Customized Team Building for Groups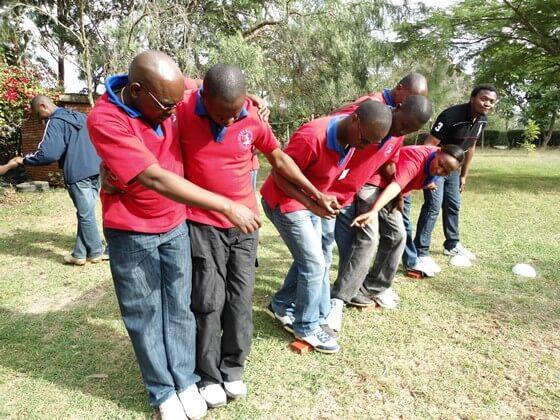 Our knowledgeable and experienced team of team building facilitators knows how to conduct these team building games and activities to get employees to bond and work as one unit towards one goal. Our Fun team building activities also help the management team and employees establish a communication link that will help the company achieve great success.
Our team building training program is focused on four key areas. They are:
Communication
Problem-solving and decision making
Adaptability
Building trust.
By focusing on these four areas our team building facilitators are able to come up with a set of Fun Team Building Activities that encourage teamwork and challenge your employees to achieve their goals as a group.
Our Team Building Program and Activities
We are a team building trendsetter in Kenya. Our team building training program includes team building activities that are highly effective, cost friendly (you can request for a free quotation) and offer a host of benefits to your organization.
The following is a look at Fun team building program activities that are included in our team building packages.
One Day Team Building Program.
This team building program is unique from all the other corporate training programs we offer. The one day team building program begins early in the morning and goes on for the whole day.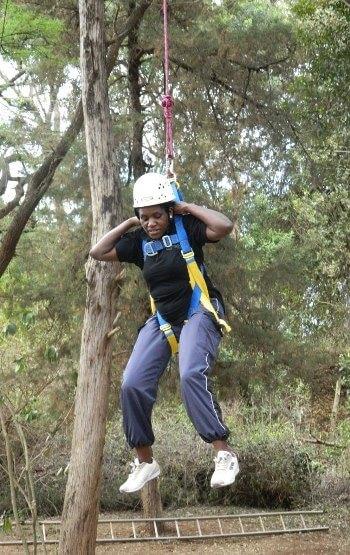 The program includes fun team building activities such as capture the flag and paintball. These two fun team building activities help enhance teamwork in a fun and competitive manner. They also help your employees become better communicators as they try to accomplish their objectives.
This program also offers a chance for exploratory field trips. Your team will go for hikes in aesthetically pleasing team building venues in Kenya where your staff will get to hike, climb rocks and a host of other team building activities. Be sure to contact Smart Skills Trainers ltd to book this exclusive and price friendly team building program.
Overnight Team Building Training Program
The overnight team building program is pretty similar to the day team building program. However, this program lets your employees foster bonds and improves their communication as they engage in activities such as bonfires, night walks around camps and a bush breakfast. Smart Skills Trainers ltd facilitates this by providing a camp away from the bustle and hustle of the city.
Multi-Day Team Building Activities in Kenya. 
This exclusive program by Smart Skills Trainers LTD is tailor-made to fit your organizations unique set of challenges. It takes several days so that our facilitators can get ample time to tackle this challenges and mould your teams into a cohesive and collaborative unit. This program also makes it possible for your employees to get familiar and comfortable with each other as they are constricted to the same area for the time period.
We offer this one of a kind indoor team building program within the confines of four walls. This ensures that team building activities and games are not affected by weather elements.
This team building program is tailor-made to allow your employees to enjoy the fresh air as they engage in competitive and adventurous challenges that reduce stress while encouraging positive emotions. Our outdoor and adventure team building program ensures that we allow your employees to experience challenges mixed with fun and a little sunshine.
Corporate Fun Day Team Building Games in Kenya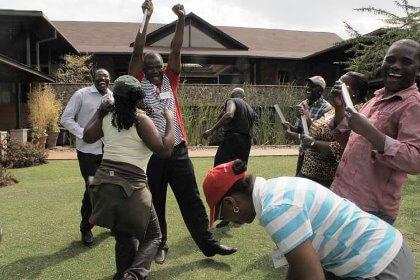 This team building program lets your staff compete against each other in a combination of some of our most popular team building exercises. The program can be designed to include your staff's families. The team building venue is designed to promote employees interaction and active spectator participation.
Customized Team Building for Groups
We work with client teams, organizations and groups to design customized team building activities which are unique to the client. We combine your imagination and team building objectives with our vast experience in team building in Kenya to make a customized team building program that your team will enjoy and will meet your business and bonding objectives
Other Corporate Training Programs
We do not limit our training approach to team building in Kenya. We are flexible to incorporate our fun and versatile team building activities with other corporate training programs depending on your team building objectives. These programs include:
Sales Training Program dubbed "Smart Selling"
Organizational Culture
Strategic Management
Personal Development
Be sure to visit our offices or Contact us for more information on our team building programs and how our team building training programs can help your organization. If you are planning a team building event for your organization, you can request for a free quotation.
We Deliver High Quality, World Class Team Building in Kenya and Corporate Training Programs to all Our Clients